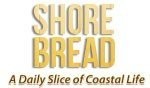 When we heard rumors of a new (refurbished is the more accurate word) music venue in West Ocean City, we were quick to start investigating exactly what was happening at the 'OC House of Rock.' The rumor mill proved correct this time around, and we were thrilled to find that Trader Lee's has transformed their music venue with a well-purposed face lift and a major push to create a … READ MORE...
READ POST.
Older Posts

Sign up for Email Alerts and receive Blog Updates in your inbox.

Introducing...ShoreBilly's Swill
- ...
more
Home for the Holidays
- While we complain about bad...
more
Outside my Window
- I don't care if it is foggy...
more
Outside my Window
- Good glorious morning! ...
more
Seashells of the Eastern Shore
- Seashell collecting is a...
more
Nautical and Wildlife Art Festival & North American Craft Show
- January 15 & 16, 2011: The...
more
99 post but the bitch ain't one
- This could be the sympathetic...
more
2011 Movie Sequels
- 2011 Movie SequelsOk, I am a...
more
Outside my Window
- I think winter sunsets are...
more
Outside my Window
- Brrrrrrrrrrrrrrrr...
more