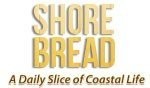 We live in a social world where we always have a camera in one hand and a social network a click (or tap) away. But carrying a camera? That is so 2012. It is time to go hands-free. Now, for you extreme sportsters, you may opt for a helmet with a GoPro Hero3 mount but, for those of us who want a lower profile appearance, a hands-free camera is … READ MORE...
READ POST.
Older Posts

Sign up for Email Alerts and receive Blog Updates in your inbox.

Home for the Holidays
- While we complain about bad...
more
Outside my Window
- I don't care if it is foggy...
more
Sea - Worthy Valentine's Ideas
- This year, like many others,...
more
99 post but the bitch ain't one
- This could be the sympathetic...
more
Outside my Window
- Good glorious morning! ...
more
2011 Movie Sequels
- 2011 Movie SequelsOk, I am a...
more
Nautical and Wildlife Art Festival & North American Craft Show
- January 15 & 16, 2011: The...
more
Outside my Window
- Brrrrrrrrrrrrrrrr...
more
Outside my Window
- I think winter sunsets are...
more
A Valentine's Gripe
- As January begins to come to...
more