Ocean City MD Bloggers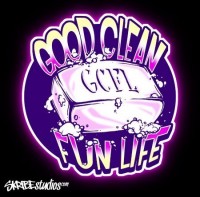 Good Clean Fun Life
It's Good...
We're all about good friends having good times and spreading good vibes.
It's Clean...
Save the drama for your mama. We keep it clean and spread positive vibes only. No such thing as bad publicity.
It's Fun...
A picture is worth a thousand words. So is a digital photo. We laugh in the face of politics, break-ups, recession woes, career setbacks, and all of the punches that life throws at us. Nothing brings us down! When we come together, we're all about having as much fun as possible -- each and every time.
It's Life...
We keep it real. We are real people, real friends, having real fun. We are 100% committed to having fun and making the most out of life.
Visit Blog
Back to Bloggers

Sign up for Email Alerts and receive Blog Updates in your inbox.

Introducing...ShoreBilly's Swill
- ...
more
Home for the Holidays
- While we complain about bad...
more
Outside my Window
- I don't care if it is foggy...
more
Outside my Window
- Good glorious morning! ...
more
Seashells of the Eastern Shore
- Seashell collecting is a...
more
Nautical and Wildlife Art Festival & North American Craft Show
- January 15 & 16, 2011: The...
more
99 post but the bitch ain't one
- This could be the sympathetic...
more
2011 Movie Sequels
- 2011 Movie SequelsOk, I am a...
more
Outside my Window
- I think winter sunsets are...
more
Outside my Window
- Brrrrrrrrrrrrrrrr...
more